I wanted a reflex viewer for my Speed Graphic but most of the options were very expensive. I saw a Polaroid MP4 viewer on eBay and thought that it might be persuaded to fit. When I received it I found that once the focussing panel was removed the rest of it was nearly a perfect replacement for the clip-in focussing hood on the Speed Graphic. With a little careful filing on the roll pins I was able to get it to clip straight in. Because it is just the folding screen that is removed, not the entire focussing back, you can slip film holders or Grafmatics under the back without having to remove the reflex viewer.

MP4 reflex viewer attached to Speed Graphic
OK, filing the pins.
If you take out the folding viewer from the graflok back you will get an idea of how long the pins need to be. They are the right width, but the tabs on the folding viewer are flat, so depth is the issue. I filed a bit from the front and back and it really was just a case of taking it slowly and regularly trying it for size. In the end I probably filed the pin down to half of it's orignal thickness, with most of that coming from the back of the pin. If the worst happens and you file too much off it shouldn't be too hard to replace with a thick piece of wire and start again.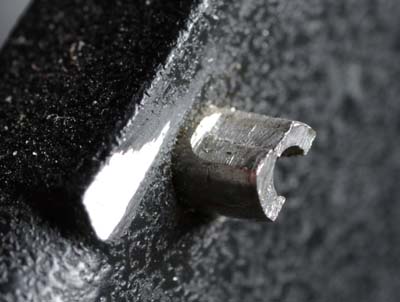 Filing on the front of the pin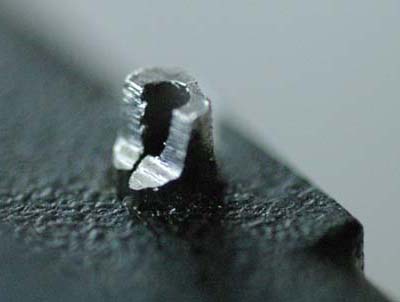 Filing on the back of the pin
Here is a couple of shots showing how it clips in place, with the original folding screen on the top and the reflex viewer below. In both cases we are looking at the right hand side of the focussing panel.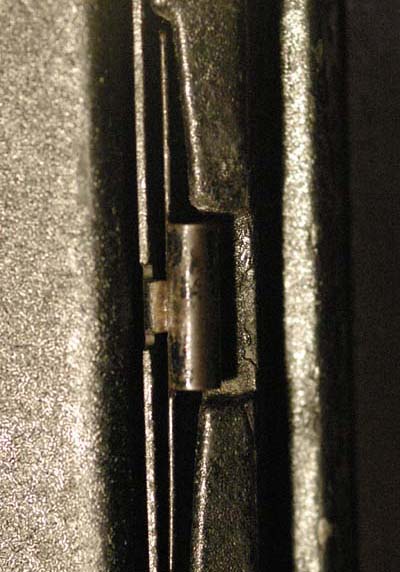 Folding viewer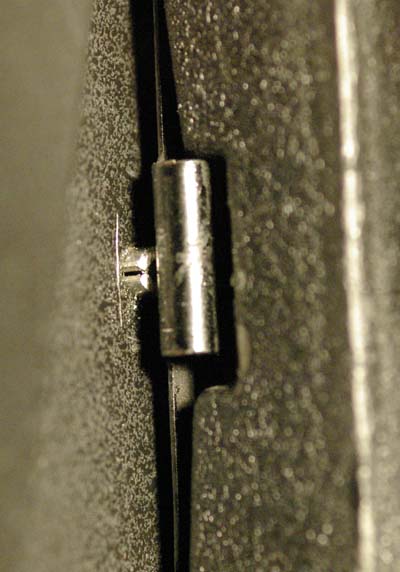 Reflex viewer
The reflex viewer can be tilted through nearly 40 degrees (as shown below) although the upright position gives the clearest image.