Exercise 2 was back in the studio. The basic brief was to shoot a portrait at close range, such that there is little to no background showing. As usual we were encouraged to bring in a reference image to use as a starting point. I went for one from Robert Mapplethorpe who was a master of the monochrome portrait.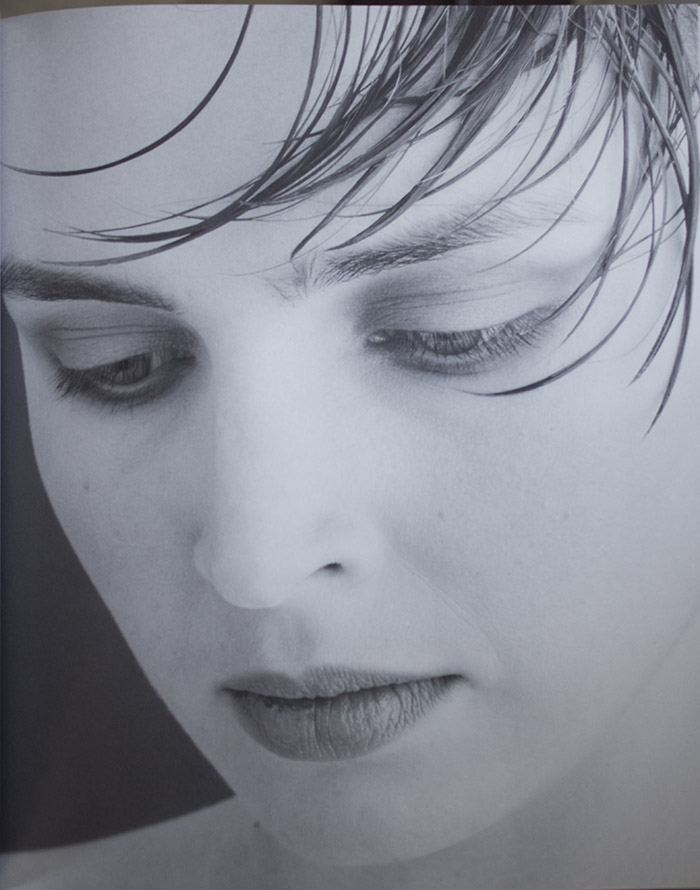 Brit Hammer 1988
I was hoping to emulate the lighting, which gives a real glow to the face, although in retrospect I think that makeup may also have played a big part. After playing with a couple of strobes I ended up using just a single light set up with the largest soft box I could find. This was placed front on, at eye level and angled down at about 30 degrees. There was a full length reflector on the right hand side and a horizontal reflector at waist height below the soft box. This meant I had to shoot around the softbox which limited the angles available to me.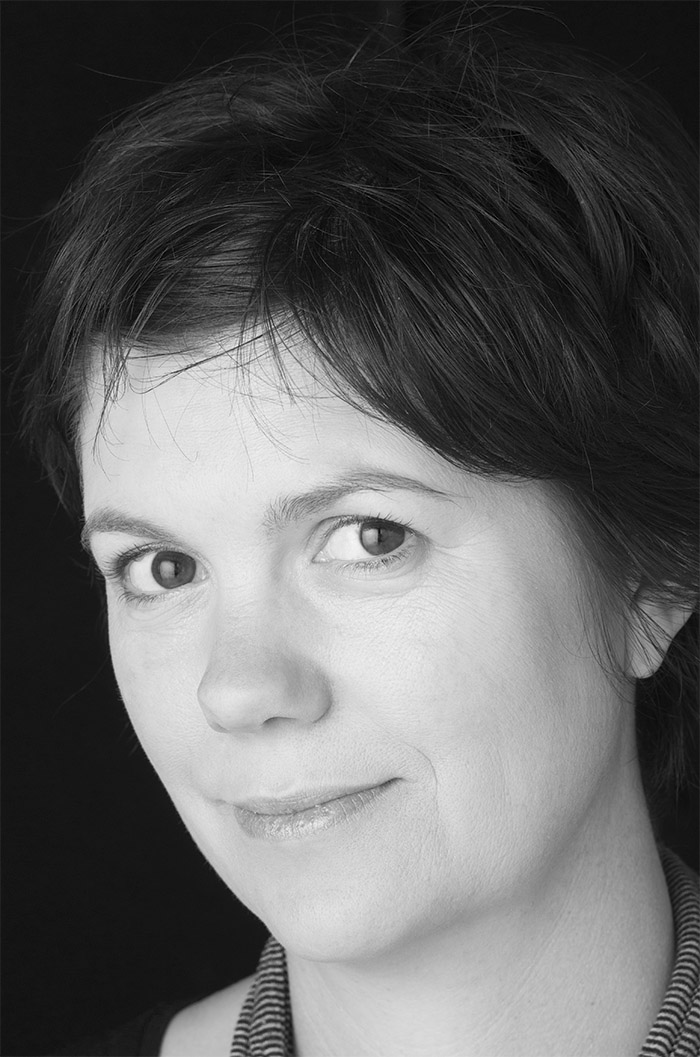 After a little mucking around I got the lighting to where I wanted it. The light is soft and even which is generally quite flattering as it is less inclined to highlight any skin flaws.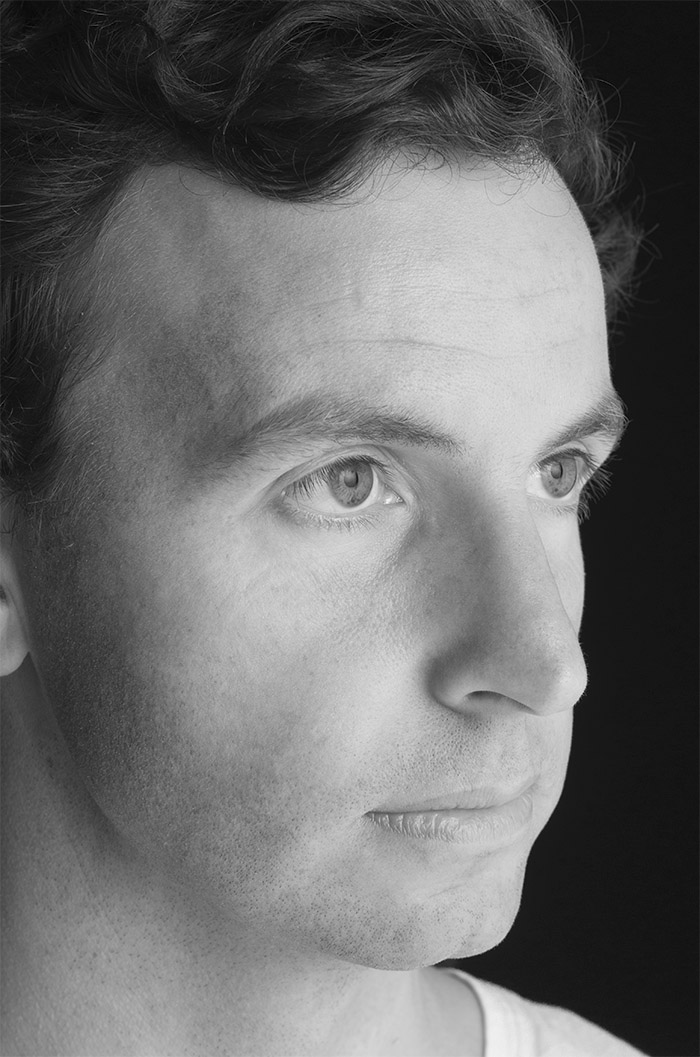 It seems to work well for guys too, even with a bit of stubble.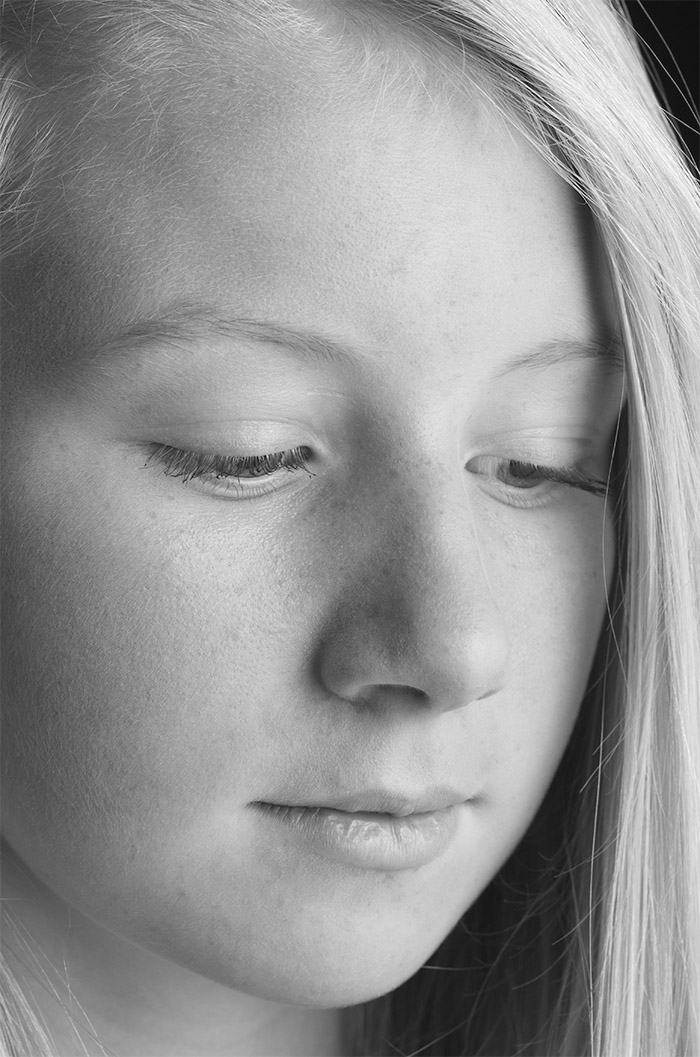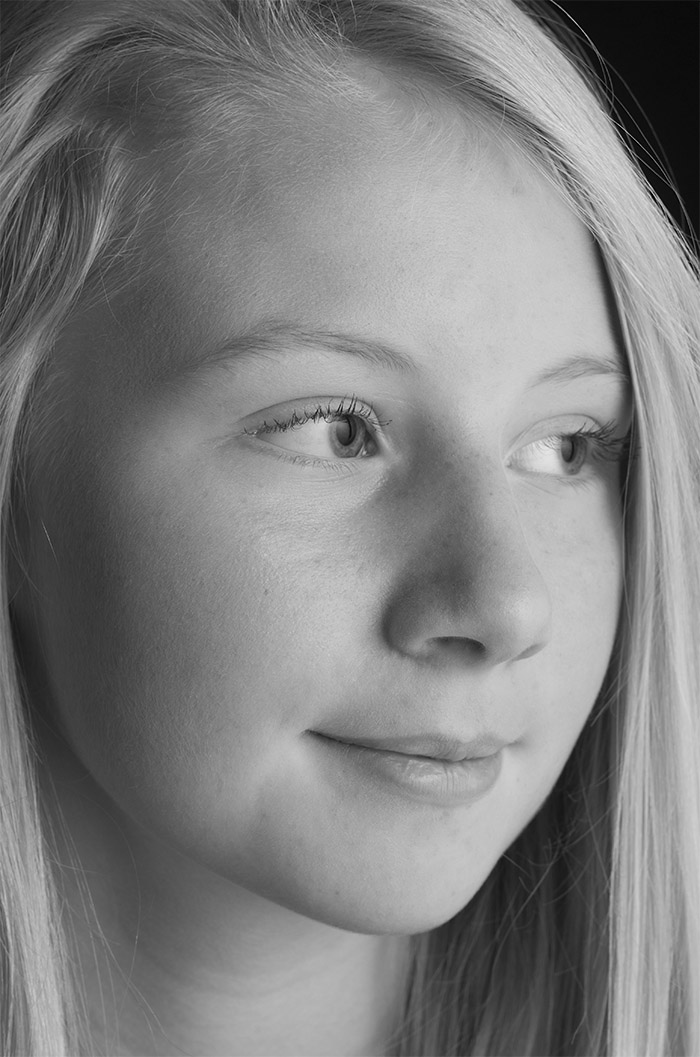 School holidays meant we had an extra model (it is usually just us students) who was close to perfect for what I wanted to achieve. She was enjoying herself which helped a lot – there is nothing worse than an unhappy or uncomfortable model. I prefer the first photo because it is more subtle emotionally, but the second photo is probably a better portrait and certainly more likely to win favour with the sitter and her family.
All of these were shot at f9.5 using my 77mm lens (roughly equivalent to a 120mm lens on full frame). I would have thought that this would be too long but in fact I could probably have used a longer lens. The photos were imported into photoshop for a quick touch up of the skin and then converted to B&W. They haven't been cropped or sharpened. I would probably have spent 15 – 20 minutes on each photo.